About Ernst Wilhelm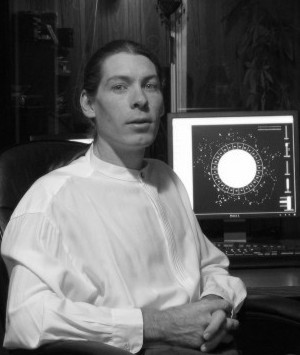 I have always had an avid interest and wonder in astrology even at the age of twelve. At sixteen, while browsing a bookstore, I came across planetary ephemeris for calculating the position of all the planets and the astrological houses. I was quite amazed at this – that all the planets were calculated to erect a horoscope, for I had only been familiar with the common Sun sign astrology up to that point. Very much interested, I wanted to purchase the books, but could not afford the seventy-eighty dollars as I was a jobless youth at the time completing my high school education and spending all my free time training for bicycle racing. I did not have to wait long, however, for astrological opportunity to present itself again.
Four years later I was visiting an older friend, a wonderful chiropractor, who phoned an astrologer friend of his so that I could have my horoscope read. The astrologer, her name was Nancy, read my horoscope for a good ninety minutes, and being an exceptional astrologer, had much more to say even after ninety minutes. However, my friend was urging me to get off the phone to avoid the high phone rates at the time and so the reading came to an end. The next day, however, I would be driving through the very city in which this astrologer lived and so she invited me to visit her. Needless to say, I was very excited the next day to hear more about my horoscope and so I woke up early and drove the 600 miles to her house way above and beyond the speed limit. (I must have had the fortune of leaving during a favorable Muhurta as I did not get a speeding ticket.) Upon arriving, the astrologer fed a proper lunch to me and then proceeded to teach me how to calculate a horoscope. I was following along, but thinking, "what about reading my horoscope some more, why are we doing this?" but said nothing and learned the calculations that the astrologer wished to teach me. After teaching me the calculations, she once again fed me, as a proper host should, packed me off to bed and woke me early in the morning to send me on my way – without one word about my horoscope. Honest to say, I was quite disappointed in not having more of my horoscope read, but satisfied myself on the trip home by perusing the lessons she had given me. (Again, I must have left during a favorable Muhurta as I was able to peruse the astrology lessons without driving off the road.)
Her teaching me how to calculate the horoscope was to prove much more valuable to me than any reading could have at that time. For it was not more than a year later that I was in dire need for answers to a crumbling life. In desperation I called my mother and had her dig up and ship those astrology texts and ephemeris to me. Two weeks of hard study, including a couple of trips to the bookstore, and life was making prefect sense through the astrological looking glass and at that point I began to devote all my time to studying the powerful science of astrology.
Since then my studies have been varied. I started out studying Western astrology and in a short while felt very confident and began reading horoscopes – until one day I was asked specific questions by a client that I could just not answer. This sent me into a new frenzy of study that only served to cause me physical nausea every time I looked at a horoscope. (This is not to be derogatory to the Western tradition of astrology which I believe has much to offer.) After three years of study with the hope of becoming an astrologer, now I could not even look at charts without becoming ill – so what to do? I could not think of anything and so I checked into an ashram with the idea of staying there for eight months. After a month of being in the Ashram, the idea of Vedic Astrology began to appeal to me, so on my birthday that March I ordered a copy of Brihat Parashara Hora Shastra and began a serious study of it.
Just weeks after getting my hands on Brihat Parashara Hora Shastra, I met a young gentleman by name of Gaetano who gifted a library of all the current Vedic Astrology books that were available in English to me. His goal was to become a renunciate and so he was giving up all his texts. He had lived India for several years and studied astrology while there. He only examined my horoscope a few times, but all the things he said came unerringly true, even things that I had thought could never happen. In any case, he was very happy to support my initial efforts in astrology, providing me with not only the books, but a software to calculate the horoscope and money for my first months rent when I left the Ashram.
I was very happy to have these books, for in my life teachers had largely come in the form of books. While others may say that they cannot study because they do not have a living teacher, or use some other such excuse, I have simply studied and contemplated that which was available to me, whether that was books, people or nature. If we really want to learn, we will have devotion, and devotion turns the heart into a powerful receptor that allows us to learn or possess anything while also allowing us to attract that which we need in order to learn or progress towards the desired. All one needs, therefore, to learn astrology is the desire to learn it for the sake of the beautiful science that it is. Having a library of astrological texts, both by modern astrologers and translations of the ancient masters, I wasted no time in their study. Over the years I have peeled my library into just the few texts that are not redundant and which really have something useful to say. Of these remaining texts I believe that by far the most valuable are Brihat Parashara Hora Shastra and Upadesa Sutras, followed by Kalaprakasika and Muhurta Chintamani for Muhurta and compatibility work, Jataka Tattva and Sarvartha Chintamani for Yoga work, and Yavana Jataka and Jataka Parijatha for some extra tidbits. Each of these texts is a lifetime of a masterful astrologer's work and so each of these texts deserves a lifetime of study, though none more so than Brihat Parashara Hora Shastra and Upadesa Sutras.
Over the past two millennia, astrologers have largely used techniques that are not all that scientific or replicable. Sri Yuktesvar complained about this over a hundred years ago – that no text and no astrologer used truly scientific or mathematical techniques. Over the past one hundred years, however, astrology is moving more and more towards becoming a true science, with such teachers as Krishnamurthi, Iyer, Hart de Fouw and KN Rao bringing a scientific approach to astrology. Astrology, however, is greater than any one man, and so it is my great joy to be part of developing scientific astrology.
Over the last twelve years my studies have revolved around the pursuit and understanding of such scientific techniques – and it has been quite a journey. More a "solving the mystery of the Sphinx" than gathering and memorizing available information. In order to pursue such techniques, Correct Calculations of the Ayanamsa and other ambiguous and controversial calculations is of paramount importance and so not only was I forced to understand the words of the ancient astrological masters, but also to study their astronomy in order to determine the correct calculations. The current state of the calculations in Vedic Astrology is a state of shocking disrepair. Please listen to my free class on Ayanamsa and Astrological Calculations.
The necessary research to cull the truth out of the great ancient texts required a software that calculates the scientific aspects of astrology, for which reason I began to develop Kala Vedic Astrology Software At this point I am very happy with my software as it calculates all the scientific techniques from Brihat Parashara Hora Shastra and so now for the first time astrologers can begin to practice one hundred percent scientific and systematic techniques.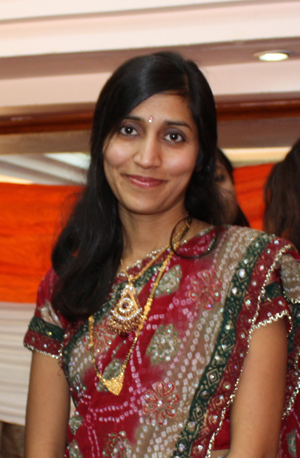 This brings me to the point of my wife – Srishti, the programmer of Kala. I met Srishti while in India. She was one of several programmers working on various astrological software. It was not long after meeting her that I knew that she could be my wife (actually, I had predicted the day I would meet her, my wife, four months earlier, but it was not long after I met her that I knew I would be better off and happier married to her). Srishti has made many things in my astrological life possible. From programming countless theories that failed to programming a great software package to most importantly never holding me back or nagging me over my studies and pursuit of astrology. I remember a time shortly after the birth of our son. We were sorry for money, downright poor. Not making enough to make ends meet and using credit cards to buy diapers and gas. As a provider I was feeling like a failure. So I tell my wife, "I can promote my readings more and then we will have more money." Here reply was, "You just do your Jaimini Sutras," (which I was spending all my time studying, in truth, to her neglect.) Whereas any other woman I can think of would have been righteously nagging me about the diapers months ago, she had endless patience with me and believed that I was not wasting my time where I should have been earning money to take care of the family. Thanks to my students, my readers and the users of Kala software her patience with my affair with astrology is finally paying off and now I can finally buy her what she needs. In short, I don't think I would be where I am today without her.
While most of my studies have revolved around Brihat Parashara Hora Shastra and Upadesa Sutras, I have also quite intensely researched relationship compatibility, Yogas, Muhurta and Gem Therapy. My Muhurta studies are available in Classical Muhurta, which is considered by those who have read it as the most complete and far reaching book available on the subject. I have also authored a few other texts: Vault of the Heavens, Core-Yogas and Tarot – Bringing Us Closer to the Truth. It is, however, with greatest pleasure that I wrote Graha Sutras which I believe will be the most enjoyable study yet.
After many years of studying astrology, I have come to believe that, for those of intellectual bent, the best use of astrology is the study of astrology. Astrology is one of the Vedangas, or limbs of the Veda, whose purposes is to facilitate the understanding and use of the Vedas. Astrology's purpose is thus to assist in understanding the Veda – in understanding the inherent Truth. Amongst the limbs of the Vedas, Jyotish is considered as the Eyes of the Veda, and is thus given preeminence over other such sciences. The study of astrology can assist a person in learning to see that everything is an aspect of God, and to live a life of true happiness. So while I do allow some time for the reading of horoscopes, most of my time is spent in researching, teaching and writing. I believe that what an individual can get from having his horoscope read pales beside what an individual gains from the study of astrology, so I prefer to focus on the study and teaching of astrology. (I reckon that my first astrologer, Nancy, must have felt that same way so she just showed me how to calculate the chart instead of reading my chart.)